Stunning splendor of Markha Valley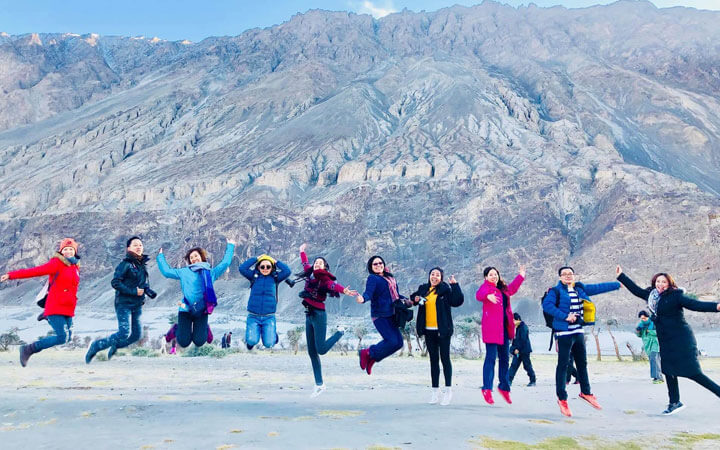 Trekking is an undoubted fun-filled activity, especially for adventure lovers. A trek to Markha valley is your passport to thrill and stimulation. Ladakh tourism has been synonymous with adventure and thrill. But, tourists who plan their Ladakh trip for trekking are a different breed of travelers who wish to go beyond the possible limits of dare.

The ancient silk route of Indus Valley Civilization, which has taken the shape of today's Markha Valley trek, is a classic route for trekkers and travelers. Wilderness, solitude, and poise are the words that can best describe the looks of Markha Valley Trek.

Take the whiff of the magical landscape
8 days of trekking to Markha valley is a wonder-filled excursion that will take you through breathtaking vistas of nature and you keep glued to them for long. You will start your day with a drive to Chilling and then reach Skiu. Crossing the swollen river on a rope trolley will give you goosebumps. Then, you go down to the Markha village and enjoy all the pleasures of a rural place.

The best part to be enjoyed during the trek is having a short tea break and enjoying some of the preferred hot drinks. It could be butter tea, regular tea, or any other beverage. When ungreen barrens of Markha valley are disturbed irregularly with patches of green meadows, it creates an engaging landscape that leaves you awe-inspired.
Culture safari of Monasteries
You will spot various Buddhist Monasteries as you traverse your journey to Markha valley. The sight is even more enriched with old forts, temples and ruined castles. Villages are all stuffed with old temples, castles, and forts. But, Tacha Monastery is one of the best ones among them and should never be missed by the tourists.

Rockscapes and other magical structures of mountains are standing still to captivate your senses. Snow-covered peaks of Kang Yatse give a breathtaking view to the tourists. The pasture land of Nimaling is like a dash of green in the valley.

Splashing flow of rivers and streams
The panoramic views of the Karakoram Range and Ladakh ranges give way to some of the lively running streams of water and pristine rivers. The flora and fauna found at The Hemis National Park are very rich ad diverse and are a true feast for wildlife lovers. Mountain sheep, rabbits, snow leopard, and Arghali are some of the rare breeds found in The Hemis National park. When you drench your feet in the river water, it lifts and refreshes your mood and transports you to a different world.
People of Ladakh with peachy cheeks
The other part which needs to be explored is the culture and lives of Ladakhi people. When you cross through the rural territories, you will be greeted richly with broad and genuine smiles of peachy cheeks. Lives in Ladakh are quite simple and reflect the basic structure of living. However, They have truly preserved their essence of ancient culture and traditions